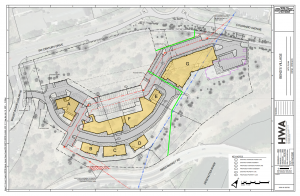 There is a virtual public meeting planned for Wednesday, April 15, at 5:30pm to discuss a large redevelopment plan for the area at and near the Pine Ridge Inn. The development is on land at Colorado, Century, and Mt. Bachelor Drive. Click on this link to look at the site plan: pine_ridge_inn_apr_15_5.30pm.pdf The meeting is being sponsored by Grant…
SCNA by the numbers:
882.9 acres
91.4 acres vacant
1745 tax lots
1,101 tax lots developed
251 tax lots with infill potential
127 lots N/A
85 tax lots partially vacant
29 tax lots publicly owned
124 tax lots vacant
74 vacation home rentals
10 public art installations
452 active business licenses
14 bus stops
1317 utility customers
5 irrigation canals
2 irrigation districts
1 river
14 riverfront and neighborhood parks
2 zip codes
340 fire hydrants
6 roundabouts
238 street segments
Want to get involved in your neighborhood?