Large Redevelopment Plan for Pine Ridge Inn area, virtual meeting Apr 15, 5:30-6:30pm
There is a virtual public meeting planned for Wednesday, April 15, at 5:30pm to discuss a large redevelopment plan for the area at and near the Pine Ridge Inn. The development is on land at Colorado, Century, and Mt. Bachelor Drive.
Click on this link to look at the site plan:
pine_ridge_inn_apr_15_5.30pm.pdf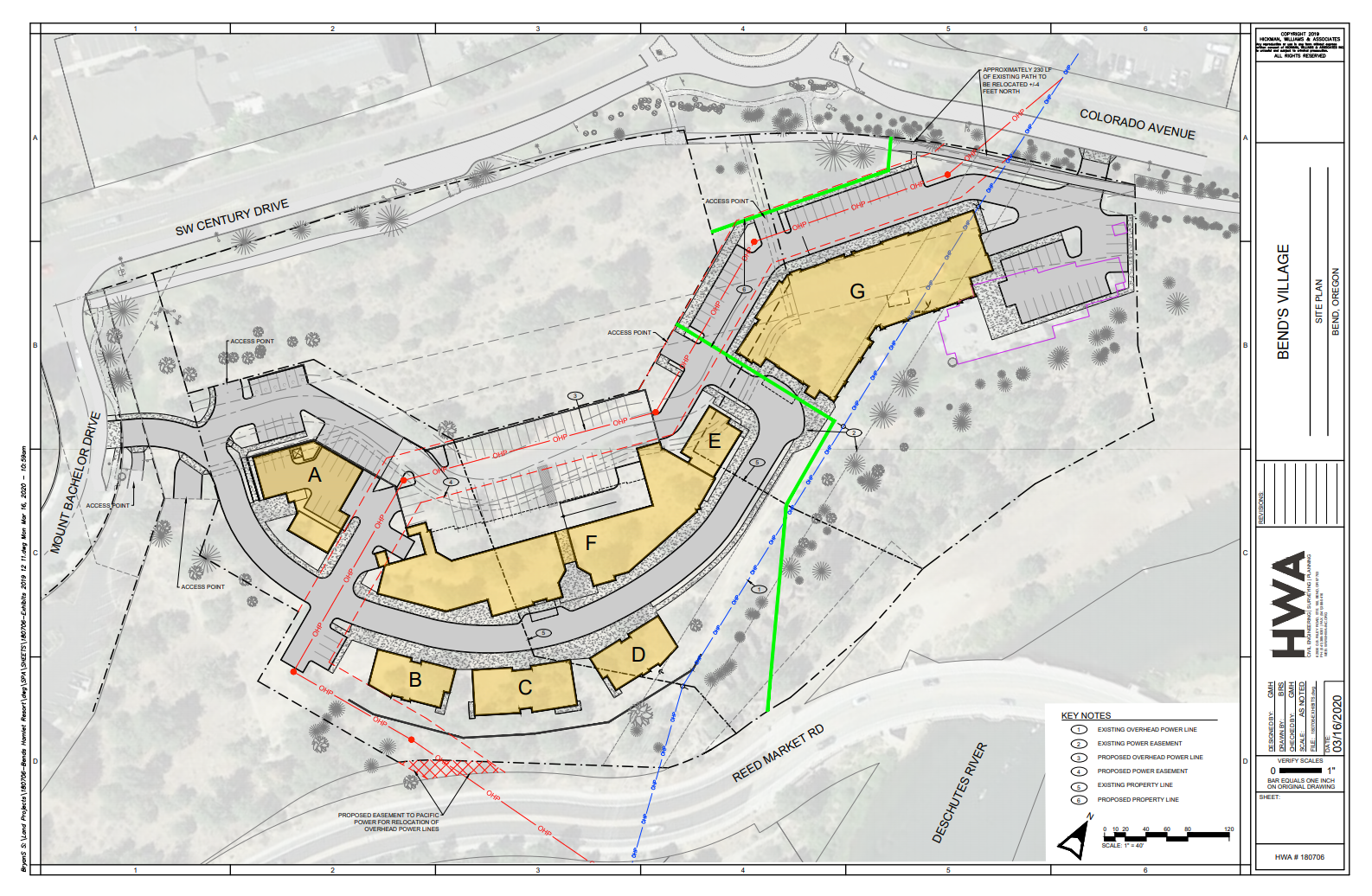 The meeting is being sponsored by Grant Hardgrave of HWA, Inc on behalf of the developer. He is using GoToMeeting and here is how to attend via computer or by downloading the GoToMeeting app:
Wed, Apr 15, 2020 5:30 PM – 6:30 PM (PDT)
Dial-in number (US): (605) 313-4427
Access code: 188504#
https://global.gotomeeting.com/join/212125957

Why attend?
1. This is a substantial redevelopment – not simply an adjustment of the parking lot, which is how this meeting was originally announced to the public.
–Currently Pine Ridge Inn has about 20 rooms, this proposal will result in 230-240 hotel rooms plus about 31 proposed (2 or 3 bedroom) residential condos.
–This is a MU zone, meaning the bottom floor of Buildings B/C/D/E in the attached site plan are ground floor commercial (TBD office/retail/restaurant) Height max is 65′ and that is the current height plan
2. The developer needs a variance related to street access – they need two points of access in order to have enough room for fire-ladder truck. If you drive in this area, you have a voice in commenting on this variance request.
They also need an easement to move power lines. And they need a variance to calculate set-backs from the private street rather than from Reed Market (due to nature of the property).
3. The developer is expecting these buildings to be 3-4 stories. Think about this in terms of Touchmark. So it will be visible from below the bluff, much like the current offices. You can comment on this.
4. The developer is not yet sure how many local jobs will be created because Hyatt could provide their own staff. They aren't sure yet if condo units will be leased apartments or sold as residential units.
5. Timing – as soon as practical, potentially breaking ground this fall.
When you look at the attached site plan, the purple lines represent the current building. The lime green line represents property line adjustment. The Blue line represents the current power lines, red shows where the power lines would be relocated.
The City is recommending 294 spaces and that's how many the developer wants.
Please attend this meeting if you want to learn more – and give input!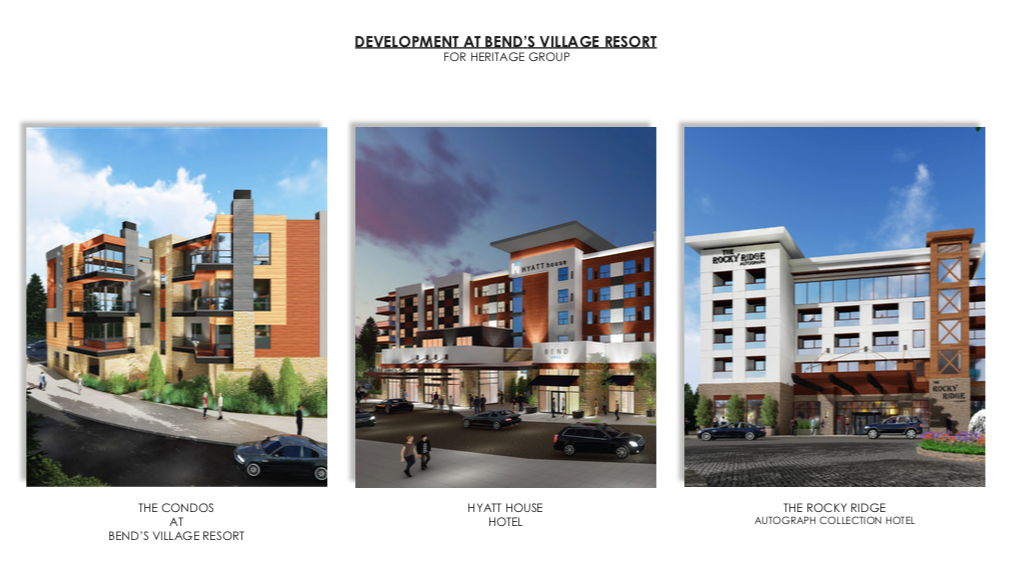 Click on this link to look at the site plan:
pine_ridge_inn_apr_15_5.30pm.pdf